The Gift Of Giving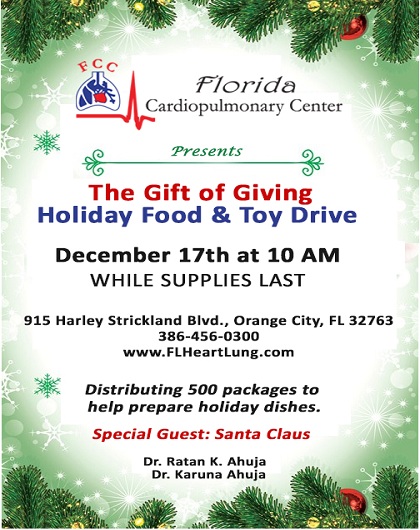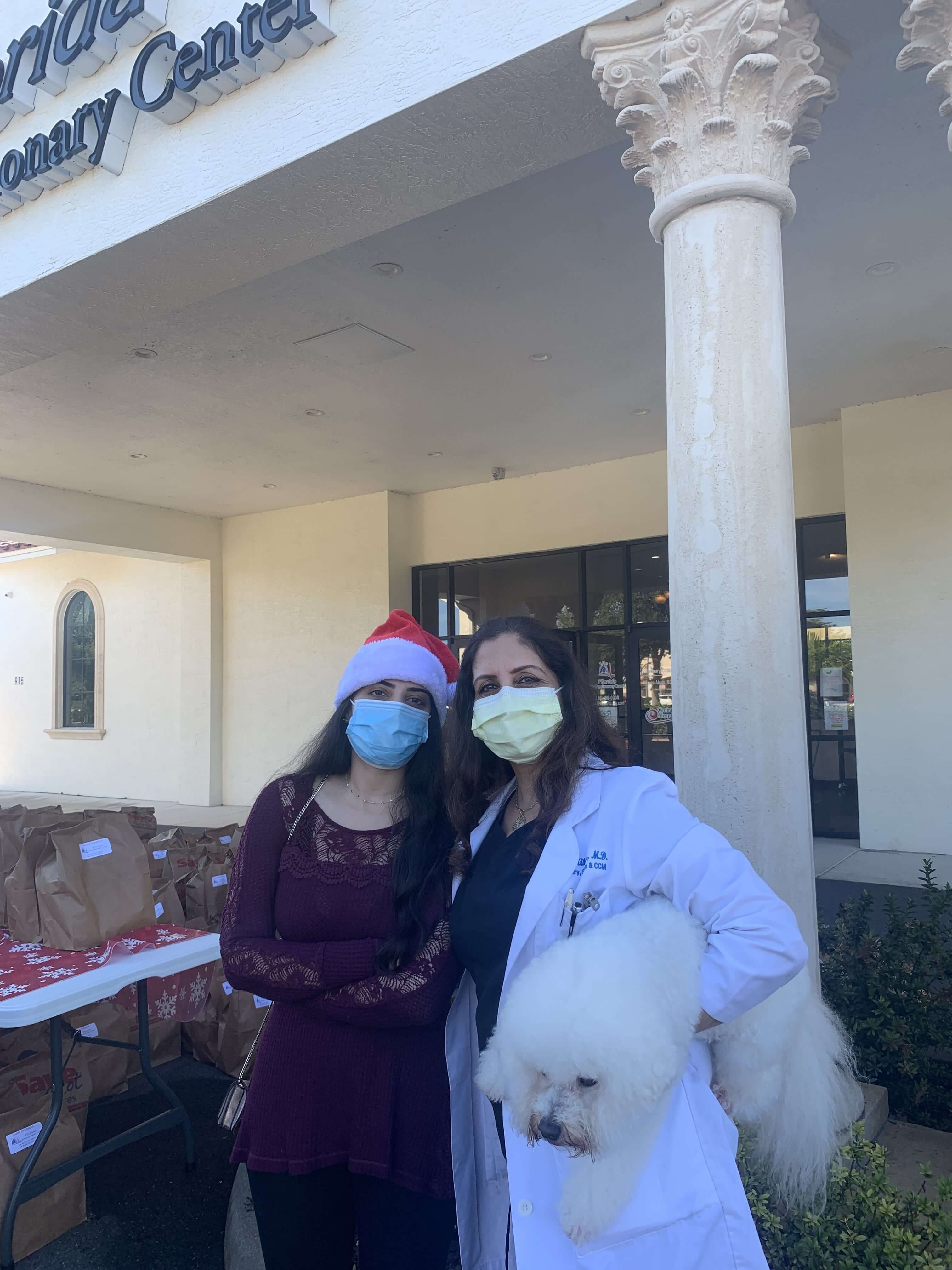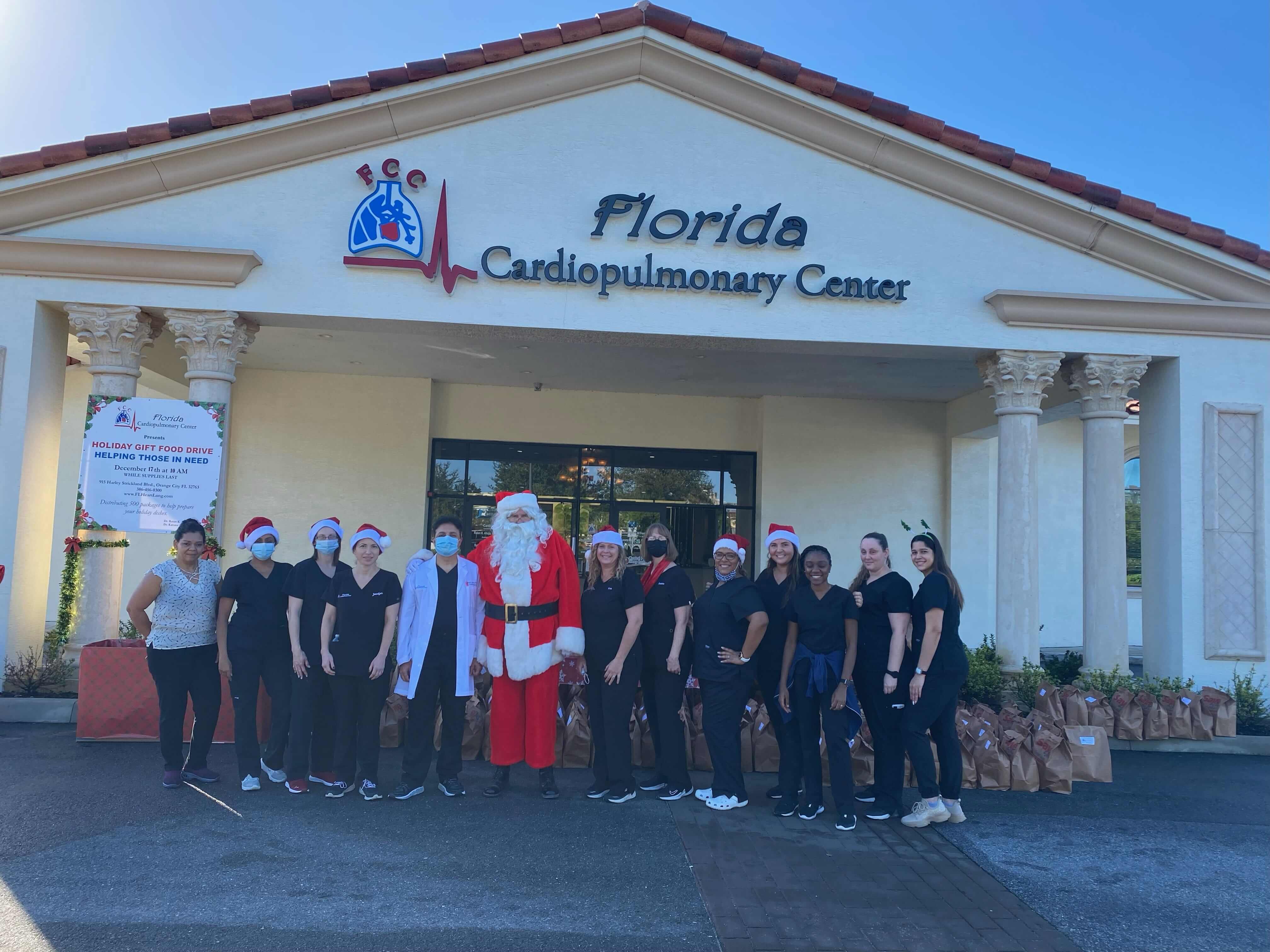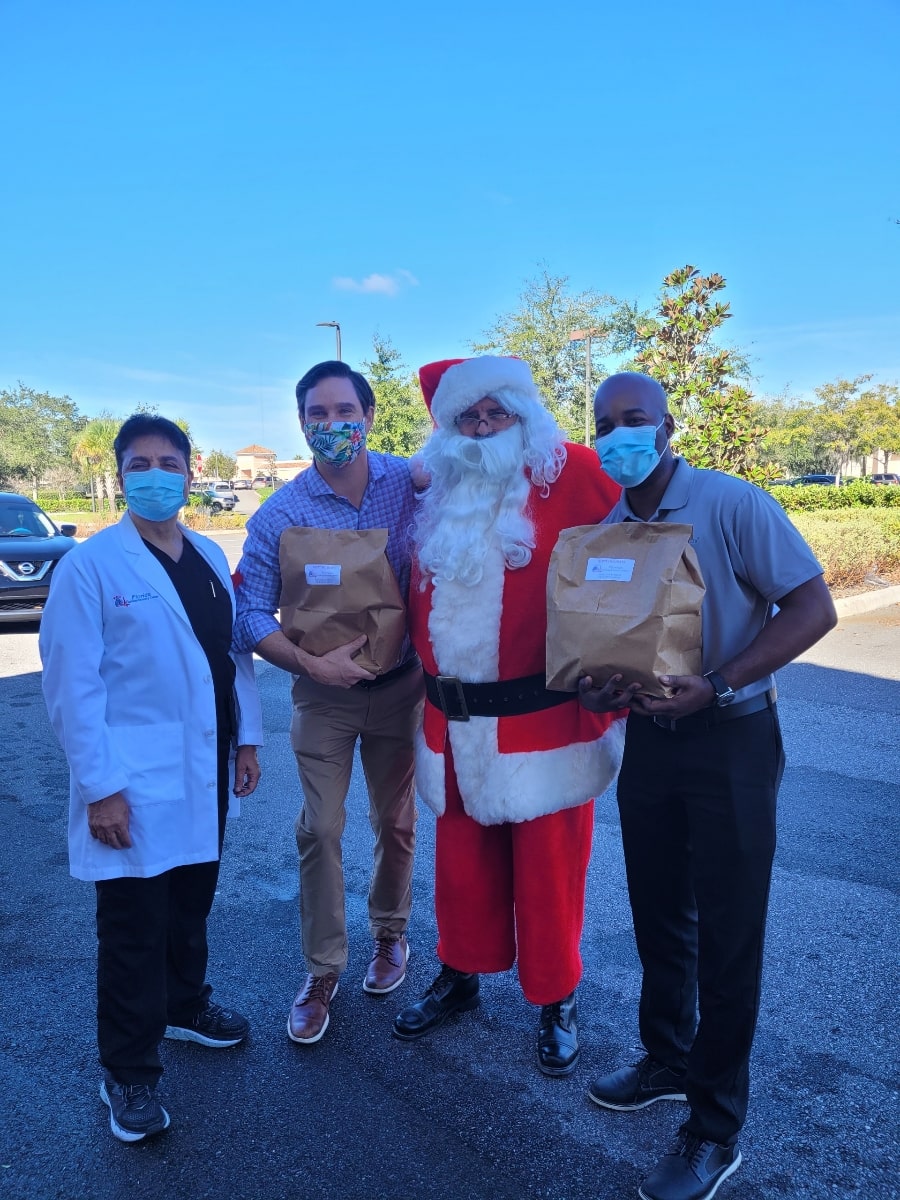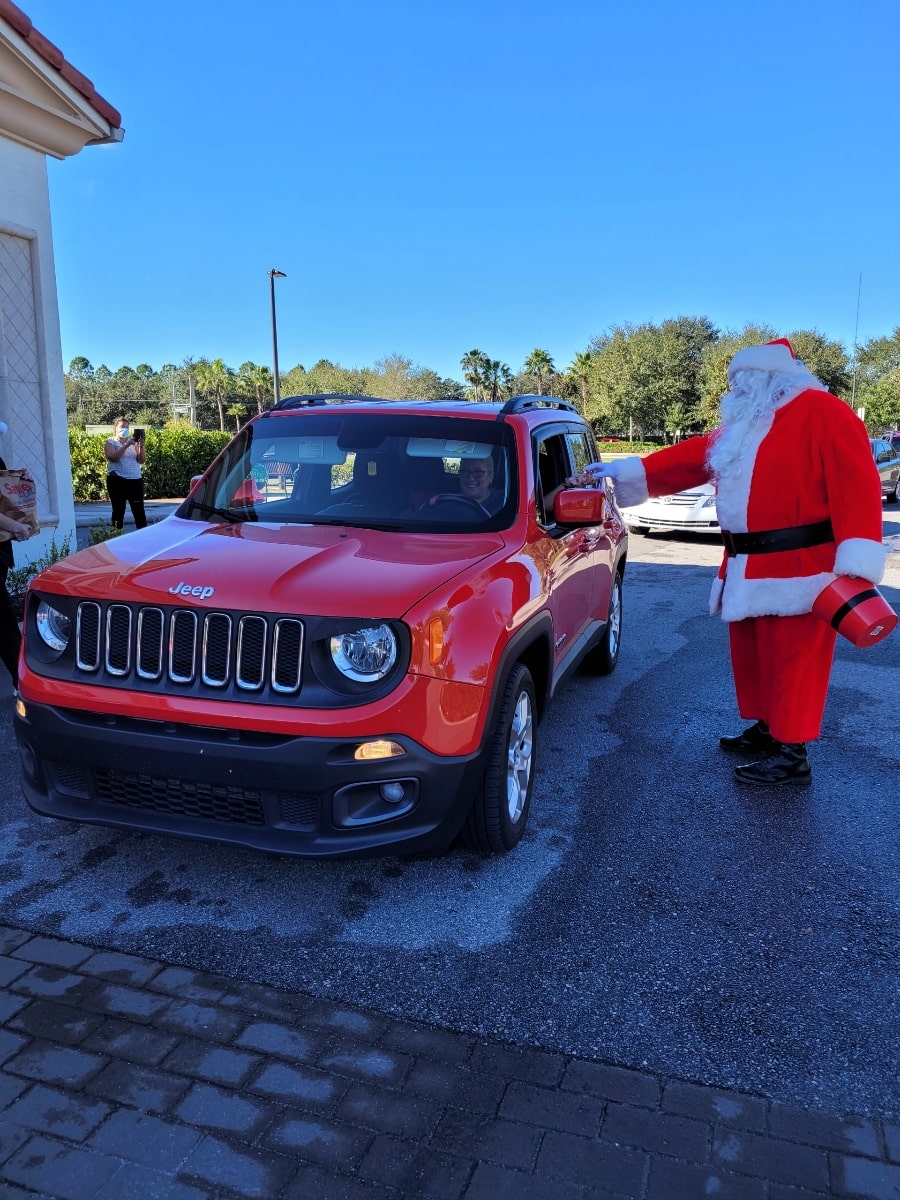 Honoring Hometown Heros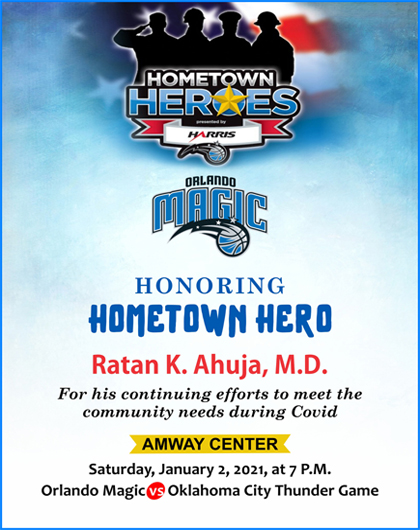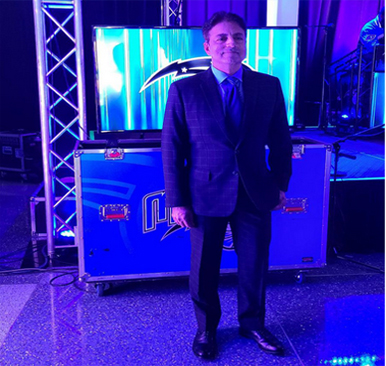 Holiday Gift Food Drive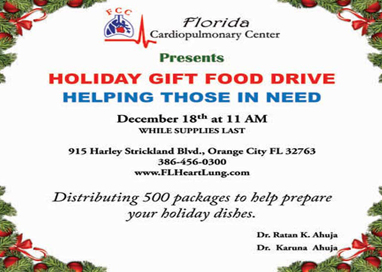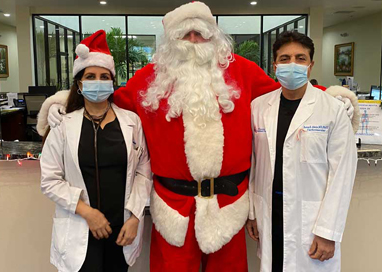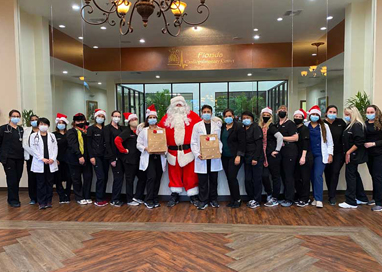 PAD Awareness Month
SAVING LIMBS AND LIVES
During PAD Awareness Month, Florida Amputation Prevention Institute helped the community learn more about this dangerous disease- the risk factors, the symptoms, and the treatment options to help save limbs and lives. With a proper diagnosis and treatment plan, most patients can manage the symptoms of PAD and avoid the worst complications, such as amputation or heart attacks.

The symptoms of PAD can often be overlooked by those suffering from the disease, which may allow the disease to progress to a more severe state before it is diagnosed.

The most common symptoms are:
Leg pain that occurs when walking or exercising and disappears when the activity stops
Tired legs, cramping, heaviness or coldness in the lower legs
Foot or toe pain at rest that often disturbs sleep: cold or numbness in the feet or toes
Wounds on the legs or feet that is slow to heal
Fortunately, there are several treatment options for those with PAD that can help reclaim quality of life. As part of PAD Awareness Month, our team provided free PAD screenings to the community which included complimentary ABI testing. Our testing in September found over 20 people who were at risk of this disease but with proper education and treatment options we were able to save limbs and lives.
With PAD Awareness Month coming to an end, our team is still here for you. If you feel like you may be at risk for Peripheral Artery disease? Knowing your symptoms can greatly reduce your risk. Call us today to schedule an appointment.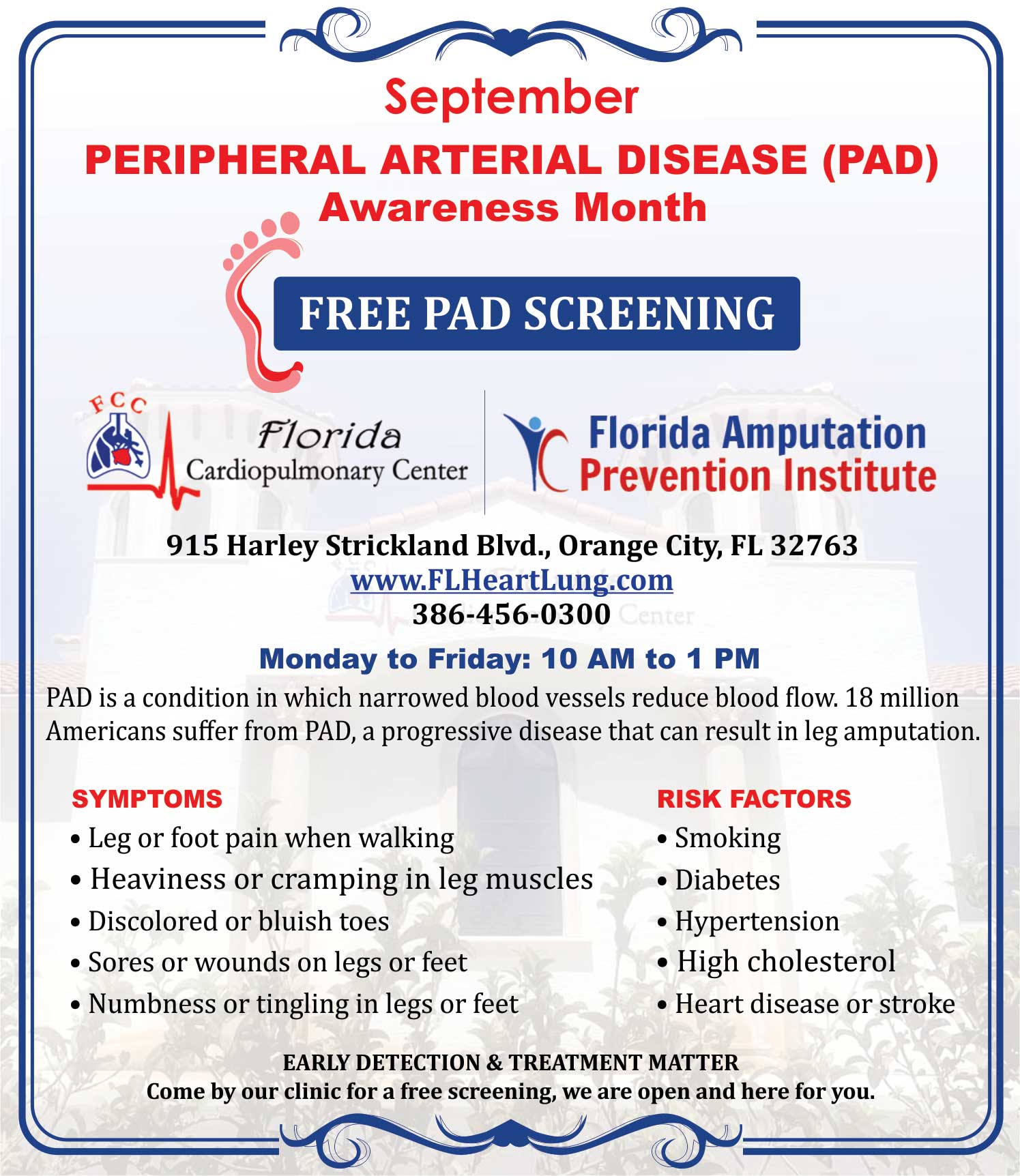 Our team participated in The White Sock Campaign which encourages participants to wear one white sock on one leg. This promotes solidarity with our amputees. Together we can help provide hope!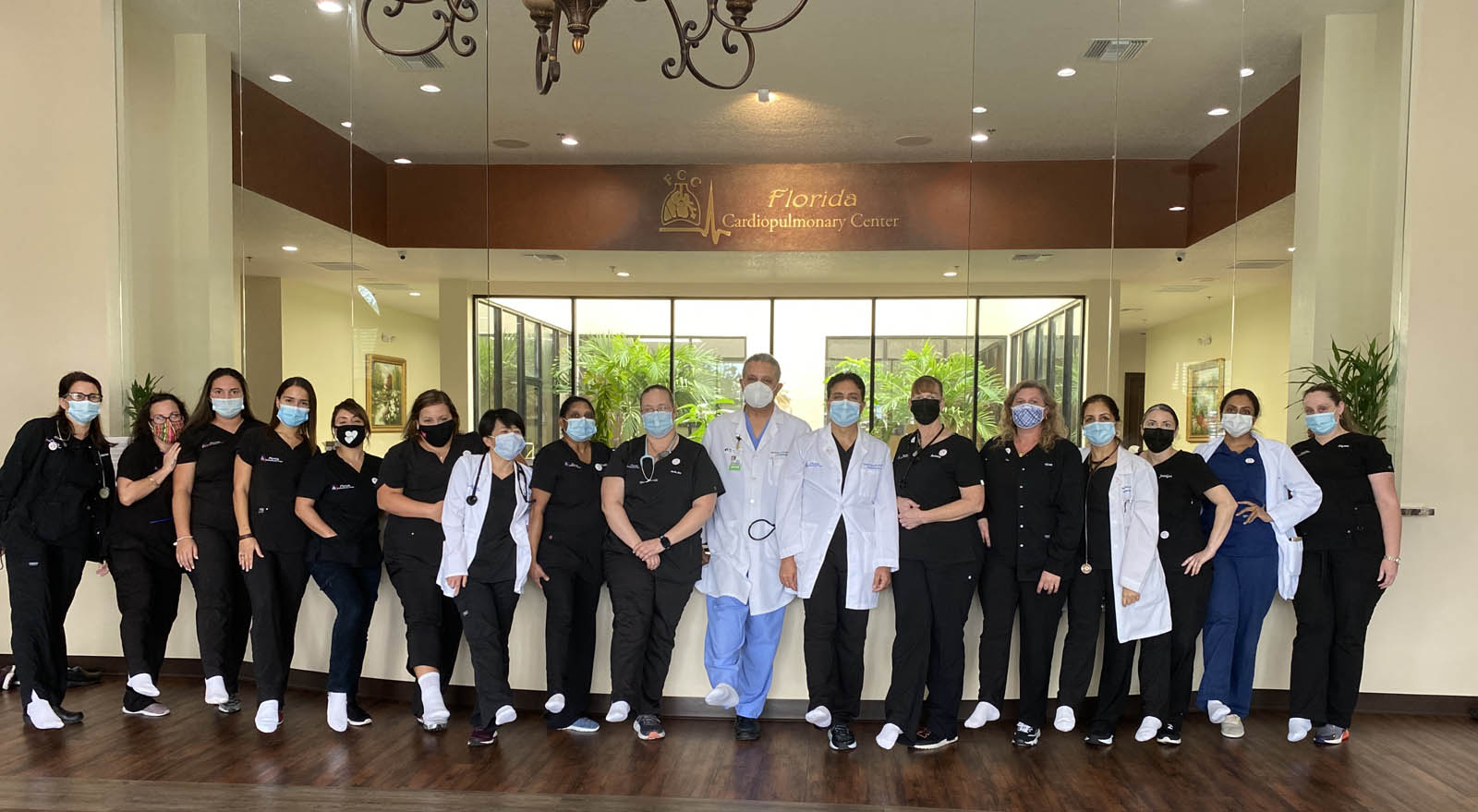 CORONA CARE- THE GIFT OF FREE GROCERIES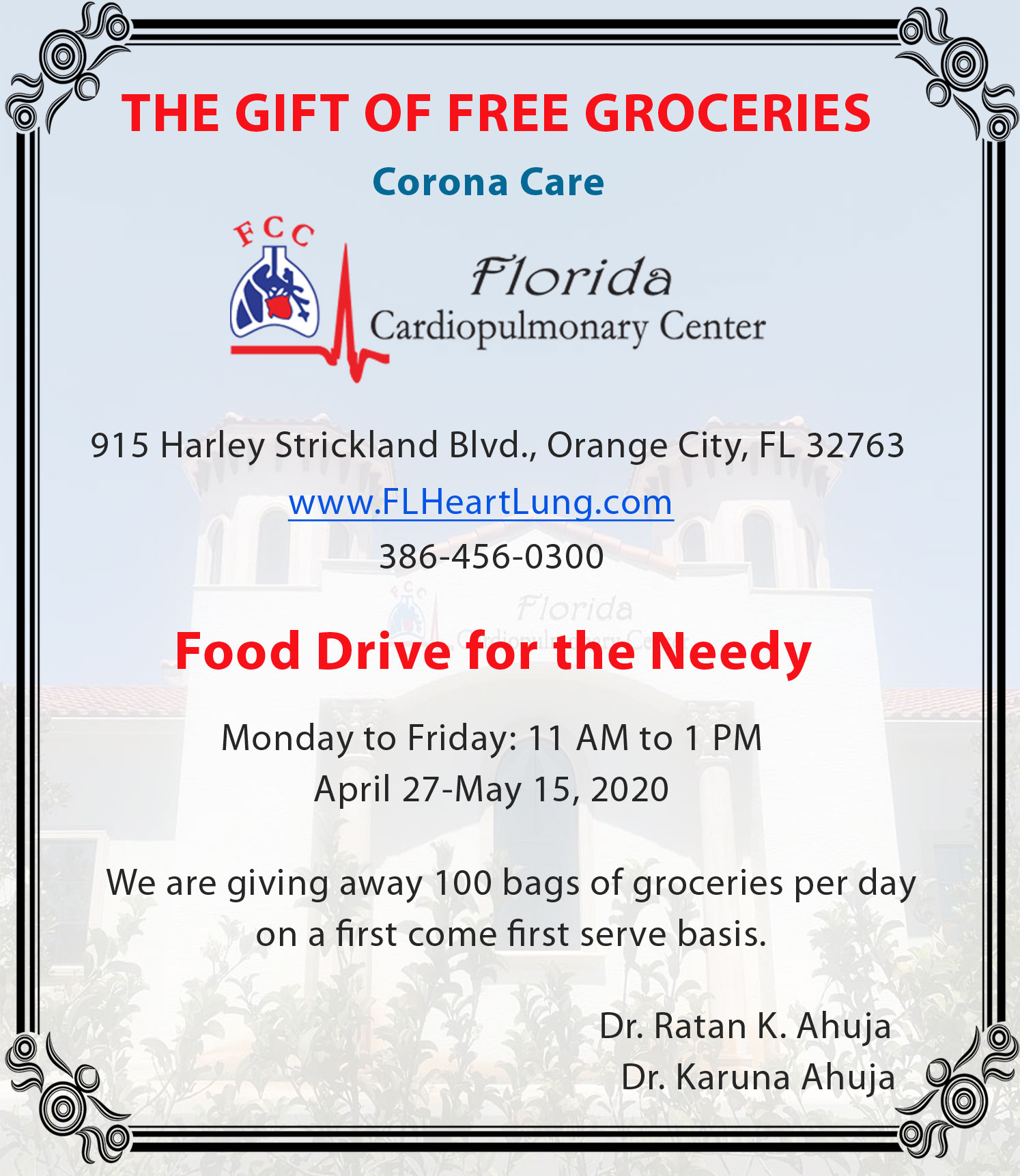 Giving is not just about making a donation, it is about making a difference.
Life is a gift, and it offers us the privilege, opportunity, and responsibility to give something back by becoming more. That's exactly what our team had the opportunity to do the past three weeks during this pandemic. Dr. Ratan K. Ahuja and Dr. Karuna Ahuja gave our team at the Florida Cardiopulmonary Center the opportunity to give back to the community in a time of need with their generous donations. Everyday our team worked diligently to make our gift of groceries event a success. Each morning cars would line up to receive the grocery donations from our staff. The team at Florida Cardiopulmonary Center wanted to make sure each bag was prepared with love and thoughtfulness. We were able to help a total of 1,753 families by giving out groceries to the greater community. This event truly showed us how giving is not just about making a donation, it is about making a difference.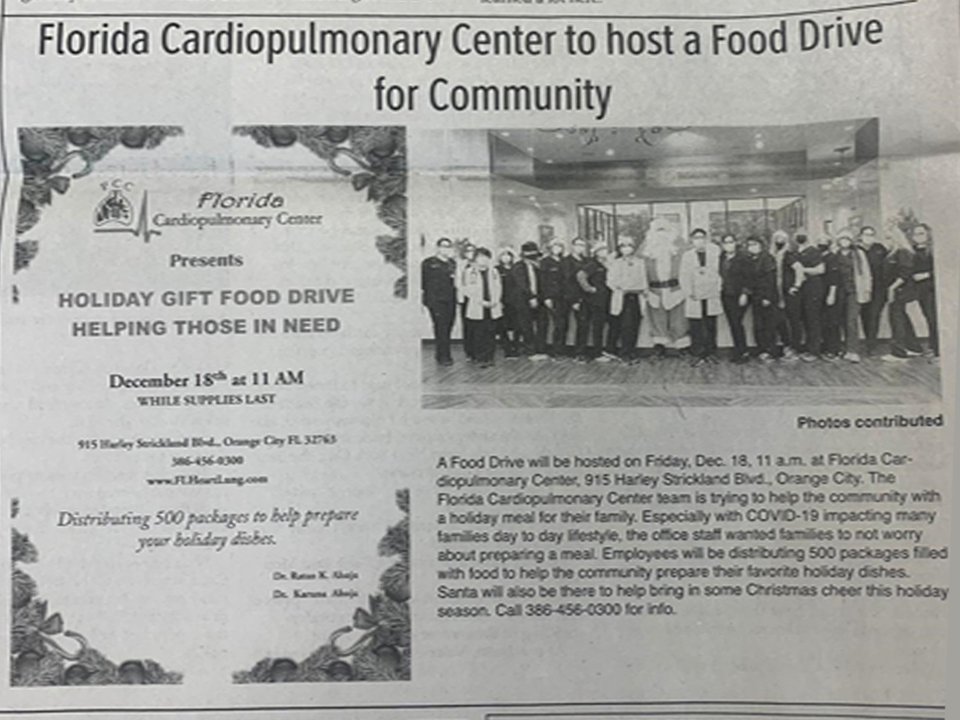 Florida Cardiopulmonary Center to host a Food Drive for Community