Ratan K. Ahuja, MD, FACC, FSCAI
Dr. Ratan K. Ahuja is a Cardiovascular Specialist, Board Certified in Internal Medicine, Cardiovascular Diseases, and Interventional Cardiology. He is an Assistant Professor in Internal Medicine at the University of Central Florida College of Medicine and is actively involved in teaching medical students. Dr. Ahuja is also a fellow of the American College of Cardiology and The Society for Cardiovascular Angiography and Interventions.
Dr. R. K. Ahuja has been in practice in Orange City, FL, since 2002. He is the Founder and President of Florida Cardiopulmonary Center and Florida Amputation Prevention Institute. He is also the Director of the Central Florida Cardiovascular Laboratory in Lake Mary. Dr. Ahuja is well trained interventional Cardiologist and Endovascular Specialist with a keen interest in Coronary Interventions, Vascular Interventions, and Limb Salvage. He believes in providing complete cardiovascular care in his office, taking care of heart and vascular problems, including peripheral arterial and venous diseases, and one-stop shopping. He started the Florida Amputation Prevention Institute and Central Florida Cardiovascular Laboratory to save limbs and prolong patients' lives. The Cardiovascular Laboratory is approved by the Florida Department of Health office-based outpatient, a state-of-the-art laboratory dedicated to performing complex peripheral vascular interventions, using cutting-edge technology, without requiring any hospital admission or overnight stay. The convenience of an office-based laboratory, focusing on individual patient needs and exceptional care, minimal paperwork, friendly and compassionate staff giving a personal touch, provides a unique experience to the patients and their families.
Dr. Ahuja holds the prestige of being Chief of Staff and Board Member at HCA Florida Lake Monroe Hospital, Sanford. He was Vice-Chief of Staff (2021), Chairman of the Credential Committee (2021), Secretary/Treasurer (2020) & Chairman of the Department of Cardiology (2018) at the same Hospital.
Dr. Ahuja has been serving as a Chairman of the Bylaws Committee at Advent Hospital Fish Memorial, Orange City, FL, since 2019. He was a Board Member of Southwest Volusia Healthcare Corporation, FL, from 2013 to 2018. He was Director of Cardiac Catheterization Laboratory (2006-2008), Chairman of Department of Cardiology (2008 to 2012), Vice-Chief of Staff (2013-14), Chief of Staff (2015-2016), and Chairman of Credential Committee (2016-2018) at Advent Hospital Fish Memorial, Orange City, FL.
Before starting his practice in Orange City & Lake Mary in 2002,Dr. Ahuja worked as an Assistant Professor of Medicine at the University of South Florida, Tampa. He was the Associate Director of the Cardiac Catheterization Laboratory at James A. Haley Veterans Hospital in Tampa. His primary duties included teaching and training cardiovascular trainee fellows, emphasizing performing invasive procedures.
After finishing his three-year residency in Internal Medicine at the State University of New York, Brooklyn, Dr. R. K. Ahuja was elected the Chief Resident in Internal Medicine. He further continued at SUNY Brooklyn for another three years to undergo subspecialty fellowship training in Cardiovascular Diseases. Dr. Ahuja then underwent another year of super-subspecialty training in Interventional Cardiology at Columbia University College of Physicians & Surgeons, New York. Subsequently, he did additional training in Peripheral Vascular Interventions at Prairie Heart Institute, Springfield, IL.
Dr. R. K. Ahuja has participated in numerous trials as a principal investigator, co-investigator, and sub-investigator with an active interest in medical research. He has co-authored several articles written in major peer-reviewed medical journals and a book chapter. He has also presented his research at major international conferences.
Dr. R.K.Ahuja is a medical graduate of the University College of Medical Sciences, New Delhi, India. After graduation, he did his post-graduation in Internal Medicine from the University of Delhi. He is a recipient of several prestigious awards. The University of Delhi awarded him Gold Medal and Silver Medals during his medical schooling. He received first place in the clinical research category of the Resident's Research Competition for two consecutive years (1993 and 1994). He was also a recipient of the American College of Cardiology/Bristol-Myers Squibb Affiliate-in-Training Award in 1997 for being amongst the best fellows in the country.
Dr. Ratan K. Ahuja is married to Dr. Karuna Ahuja, and the couple has a beautiful daughter. He enjoys spending time with his family. His interests include worldwide travel and information technology.
HOSPITAL PRIVILEGES:
HCA Florida Lake Monroe Hospital, Sanford
Florida Hospital Fish Memorial, Orange City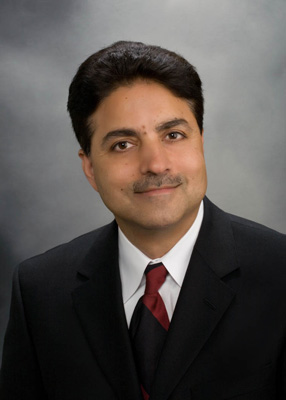 Reviews
What People Say About Dr. Ratan Ahuja

The new Orange City office is a major improvement and much more comfortable than the old. Wait times seem less and definitely more comfortable. These small but vital issues are crucial in eliminating stress, especially for heart patients. I am not an easy person to develop a trust due to my PTSD after military service. Dr. Ahuja always makes me comfortable, explains things clearly, and answers my questions. I feel comfortable and confident in his care. Dr. Ahuja's staff is accommodating, and I wish to give a little extra recognition to Ms. Prabha (? spelling) at the front counter for her added attention to challenges when organizing appointments and resolving administrative issues. Also, Jennifer for her outstanding ability as a technician and keeping me in my happy place.
John Paul – Mar 24, 2020

Excellent care from a first class doctor. The best as far as I'm concerned
Frank Stein – Jan 03, 2020

Staff is always helpful and kind, specially front desk check out.
Barbara Linton – Dec 19, 2019

Great physician, he did listen and explain all medical conditions and treatment options. Awesome staff, office very clean and nice environment.
Thomas Cramer – Dec 17, 2019

A while back I had an OCTO Pass, ( 8 way cardio by-pass graf ). Being able to attend with Dr. R. Ahuja and his Staff, I feel in my situation, was a lifesaving experience. His Staff and others had to have their A Game ready for that morning's procedures. I still see him for follow-ups and couldn't felt better doing so! Thanks again A Team; this is your Cmdr. & Chief over and out.
Nov 19, 2019

I would rate Dr. Ahuja very high on his expertise and his patient concerns. Always a pleasure to see him. He operated on me and I can't say enough about his level of care. His staff are first rate and even though I only come once a year they know me by my first name and treat me with respect and the utmost courtesy.
John Brown in Debary, fl – Sep 26, 2017

"Very pleased" is the description which depicts my immense satisfaction with Dr. Ahuja. A heart cath confirmed a blocked circumflex artery. Dr. Ahjua explained in detail the surgical placement of two stents in the artery. The stents were run through the groin into the artery and up to the heart region. It was painless. Dr. Ahuja was present in follow-up to to assure all was seamless and problem free. I was in skillful, competent and knowledgeable hands throughout. Strongly recommend: A+
STEVEN L. BARCUS, Attorney-at-Law in Lake Mary, FL – Oct 01, 2016

Very Knowledge physician with many years of experience, kind, gentle and trustful. Staff is great, welcoming and wonderful.
AP in Sanford, FL – Jul 12, 2016

Excellent clinician. Very thorough.
Michael Donnelly Jr. in Orange City, FL – Jul 09, 2016

He is a good doctor
Idelisa Soberal Gutiérrez in Orange City, FL – Jul 09, 2016

Dr. Ahuja took excellent care of my mother. She had been seen by many doctors before and Dr. Ahuja is the only one who has been able to keep her issues under control.
Debary , fl – Jul 08, 2016

Very knowledgeable. Took excellent care of me. Highly recommended.
Deltona, fl – Jul 08, 2016

Great doctor and his staff highly recommend
Deltona, fl – Jul 08, 2016