Dr Karuna Ahuja, MD, FCCP, DABSM
Dr. Karuna Ahuja is ABIM Board Certified in Internal Medicine, Pulmonary diseases, Critical Care Medicine and Sleep Medicine. She is Assistant Professor of Internal Medicine at University of Central Florida College of Medicine.

Dr. K. Ahuja did her internship from Brooklyn Medical Center and completed her residency in Internal Medicine from the State University of New York, Brooklyn. She did her subspecialty training in Pulmonary Diseases and advanced training in Critical Care Medicine from SUNY Brooklyn. She was also elected to be the Chief Pulmonary Fellow. She also underwent training in Sleep Medicine.

Dr. K. Ahuja has also worked as Assistant Professor of Medicine at the University of South Florida, Tampa. She was Director of Intensive Care Unit at James A. Haley Veterans Hospital in Tampa. Her main duties included teaching and training Pulmonary and Critical Care Medicine trainee fellows.

Dr. K. Ahuja is the Director of the AASM accredited state of the art "Central Florida Sleep Institute", located in Lake Mary that treats patients with sleep apnea, insomnia, excessive sleepiness, restless leg syndrome and narcolepsy, among other issues. The institute provides high-tech testing in most luxuriant settings for the patient comfort.

Dr. K. Ahuja has been active in medical research during her medical training and has presented her research in major international conferences.

Dr. K. Ahuja is a medical graduate of GSVM Medical College, India. She has been was awarded with a national scholarship and is a recipient of both Gold and Silver Medals during her training in medical school.

She is a fellow of the American College Chest Physicians and member of the American College of Sleep Academy.

Dr. K. Ahuja is married to Dr. R. Ahuja and they have a beautiful daughter. She enjoys spending time with them. Her interests include music and worldwide travel.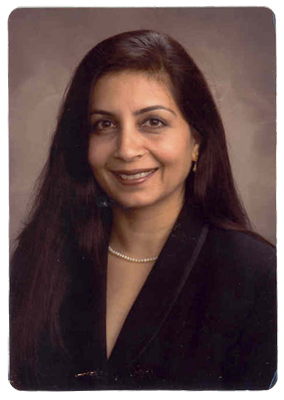 Reviews
What People Say About Dr. Karuna Ahuja

I have gone to Doctor Ahuja for years. She is very knowledge and cares about her patience's. She goes into detail about your condition and the treatment you will be receiving. My wife and I both know she is one of the best. I would recommend her to anyone with pulmonary problems. She spends quality time with you. Thank you Dr Ahuja.
Ronald Dreibelbis – Jul 28, 2019

Good Doctor
Idelisa Soberal Gutiérrez in Debary City, FL – Jul 16, 2016

I have worked in the healthcare industry for over 20 years in that time I have interacted with many clinicians none of which showed the expertise and caring as Dr. Ahuja. She takes her time with her patients looking to solve issues that may not be under her purview to guide them to achieve better health. She is proficient in her specialty and communication going above and beyond expectations. In addition, I found her staff a mirror image of her compassion and understanding.
Doreen, D.In Deltona – FL -Oct 06, 2017

Very professional. Friendly staff
Jul 08, 2016

Dr. K. Ahuja took her time and was very through. She answered all questions and gave information in an understandable manner. She asked for my understanding of what I was told.
Michael Donnelly in Orange City, FL – Jul 08, 2016

Simply the best Dr. of the ones I deal with period! Very caring and compassionate.
Dale Callahan in Deltona, FL – May 26, 2016

The best!! Gentle, caring, thorough. Eager to help. Takes time to listen. Great follow up care. Am very grateful to have found a good Doctor who cares and finds solutions.
Ana Torres in Sanford, FL – Jan 27, 2016