Sameer Chadha, MD
Dr. Sameer Chadha is ABIM board certified in Internal Medicine and Cardiovascular Disease and is board eligible for Interventional Cardiology.
Dr. Chadha completed his Internal Medicine residency at Maimonides Medical Center, Brooklyn, New York. He then continued at Maimonides Medical Center for his 3-year subspecialty fellowship training in Cardiovascular Disease followed by another year of super-specialization in Interventional Cardiology.
Dr. Chadha specializes in management of Cardiovascular diseases, cardiovascular imaging including trans-thoracic and trans-esophageal Echocardiography, Nuclear stress test Imaging, as well as Coronary and Peripheral Angiography and Intervention.
Dr. Chadha is ABIM board certified in Internal Medicine (2013) and in Cardiovascular Disease (2016). He is also NBE board certified in Echocardiography (2015).
Dr. Chadha graduated from Maulana Azad Medical College, New Delhi, India. As part of his education, he also did clinical rotations at Beth Israel Deaconess Medical Center at Harvard Medical School, Tampa General Hospital at University of South Florida, Jackson Memorial Hospital at University of Miami and St. Luke's Episcopal Hospital at Baylor College of Medicine.
Dr. Chadha has been actively involved in clinical research throughout his residency and fellowship training. He is the first author of several articles published in major peer reviewed journals, including the Journal of American College of Cardiology. His research interests include Takotsubo Cardiomyopathy and Cardiovascular imaging. He has also presented several posters at major national and International conferences.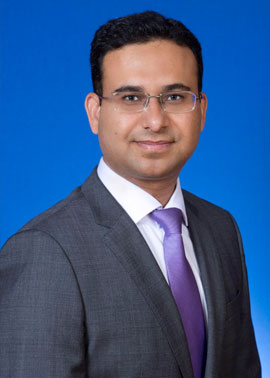 Reviews

I would refer anyone I know to this office. Just referred my sister, Victoria Lee. Dr. Chadha's friendliness and concern is great. Thank you to all staff
Connie Eppstein – Mar 20, 2020

Excellent! Love you all.
Carole Fernandez – Mar 17, 2020

Wonderful, friendly and helpful staff. Made me feel well taken care of.
Ellen Shindle – Mar 17, 2020

Wonderful Doctor with great manner and very caring.
Marie Connor – Mar 05, 2020

Thanks to Dr. Chadha professional and skills I am alive today. He is a people's person, very cordial, caring and friendly. He is the best +10.
Victor M. Ningui Hernandez – Mar 05, 2020

I always look forward to seeing Dr. Chadha and his nice smile. I am very happy with his treatment and care for me.
Harold Hall II – Feb 27, 2020